Welcome to Westchester Digital Equity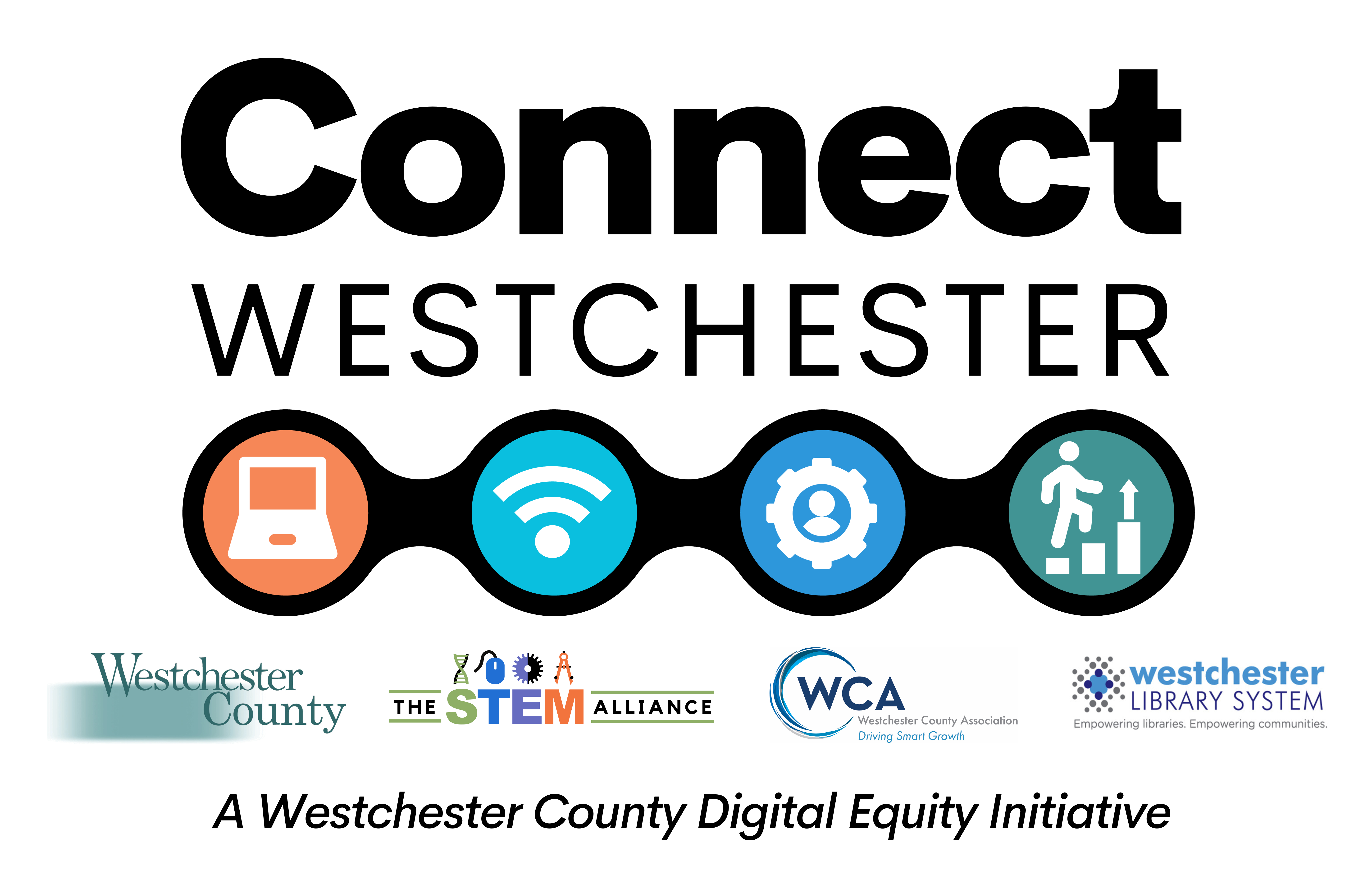 Westchester Library System (WLS) is committed to advocating for and promoting digital equity and access. Working with member libraries and trusted community partners – in the library, onsite at community-based organizations, or at community events - WLS assists individuals with technology, information, and online resources to fully participate in society, democracy, and the economy.
This year we are proud to be part of Connect Westchester, a county-wide initiative to support "under-connected" communities - those who do not have digital access. Working with our member libraries, The STEM Alliance and County government, our collective goal is to bridge Westchester's digital divide. 
In addition to offering information on low-cost, high-speed internet (Affordable Connectivity Plan or ACP), device and hotspot loaners, low-cost devices, and technology skills training, WLS helps residents get their free library card and discover library online resources. Once connected, they can better participate in lifelong learning, tap employment opportunities, find health information, and connect with other essential services.